Get To Know the Ingredients in Recovery Tea
When the cooties get tough, the tough turn to tea! Our Recovery blend is just what the herbalist ordered to take on the modern world with confidence. Recovery Tea is not just for the crud, it was created to help combat a number of illnesses, but still has a wonder flavor that is easily enjoyed.
Carefully Chosen Ingredients
Green Tea - When it comes to the cold and flu, antioxidants in green tea help take away bad bacteria and free radicals. Green tea reduce congestion and coughing.
Peppermint - Historically the herb has been used to treat a variety of ailments, especially those related to digestive issues, including IBS. The menthol contained in peppermint has also been used to combat nausea and help clear nasal passages.
Ginger - Ginger root or Zingiber officinale is thought to be an effective anti-viral, which makes it an ideal cold and flu remedy. Ginger also boosts the immune system, helps fight congestion, is also a powerful anti-inflammatory used to treat joint problems and arthritis, and is a traditional remedy for nausea and indigestion that has been used for centuries throughout the world.
Licorice Root - Used in traditional Chinese and Ayurvedic medicine for centuries, licorice is the root of Glycyrrhiza glabra from which a sweet flavor can be extracted. It's uses include soothing stomach issues such as food poisoning, stomach ulcers and heartburn. It is also prized for the anti-inflammatory and immune-boosting properties derived from its glycyrrhiza acid.
Cardamom - A member of the ginger family, Ellataria or cardamom contains a variety of important minerals such as calcium, sulfur and phosphorus. It has been used as a remedy for everything from bad breath and depression to digestion and urinary issues. It helps in combating the symptoms of cold and cough, while the oil derived from its seeds acts as an antiseptic which is known to calm down sore-throat.
Fennel - Native to the Mediterranean, fennel has been long used for everything from strengthening eyesight, regulating hormones to improving digestion. It has been reported to be antimicrobial as well as antiviral, which may help in fighting off pathogens when you are feeling sick. Fennel has also been used as a sleep aid as it was a main ingredient in many ancient remedies for insomnia.
Black Peppercorn - Native to southwestern India, the Black Peppercorn contains a number of antibacterial and anti-inflammatory properties, which help keep infections at bay and also provide relief from the discomfort.. It is believed that it is a good source of antioxidants, anti-inflammatories and may improve brain function. It also may increase the absorption of essential nutrients like calcium as well as other beneficial compounds found in tea and turmeric.
Clove - Cloves are a treasure trove of anti-inflammatory compounds, which can come handy during times of sore throat, cough, cold and sinusitis. The flower bud of the clove tree, cloves contain manganese, vitamin K, vitamin C, and a compound called eugenol, which has been shown to act as an antioxidant. They have been used to aid in oral hygiene, as well as soothe the intestines and digestion.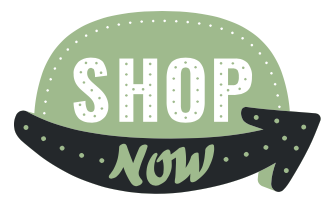 Herbal alternatives are not meant to be a replacement for care under a qualified health professional, but should be discussed with your doctor and considered a complimentary modality, especially when pregnant, breastfeeding, or taking prescribed medication. Keep out of reach of children. This information is for general research purposes only and has not been evaluated by the FDA and is not intended to diagnose, treat, or cure any disease. The user of this material is solely responsible for determining fitness for any particular use and complying with all applicable laws and regulations.
APOTHECARY PIE - AN HERBAL TOAD BLOG
My Valentines Herbal Latte Recipe is light and delicious, Whether you drink it hot for a cozy night

Introducing your child to herbal tea early can help them form positive wellness habits. Drinking her

I have a hard time slowing down. Always have. With a bad habit of promising myself the best of life