Pumpkin Pie Hot Cocoa Recipe
Pumpkin Spice Hot Cocoa is a delicious fall treat for children and adults alike. We served this at a children's fall tea party and it was a big hit for children and adults alike.
Looking for more ways to incorporate pumpkin spice flavor into your fall time plans? Read my post on 21 Ways to Use Pumpkin Pie Spice (Besides Pumpkin Pie).
Serves 6
3 c. milk (preferably whole)
3/4 c. pumpkin puree
3 tsp. Pumpkin Pie Spice
1 1/2 tsp. pure vanilla extract
1 c. white chocolate chips
Whipped cream, for serving
extra Pumpkin Pie Spice, for sprinkling
In a medium saucepan over medium heat, combine milk, pumpkin puree, pumpkin spice and vanilla. Heat, whisking occasionally, until the mixture comes to a low simmer. Stir in white chocolate chips until melted. Remove from heat.
Ladle into mugs then top with whipped cream and sprinkle lightly with Pumpkin Pie Spice.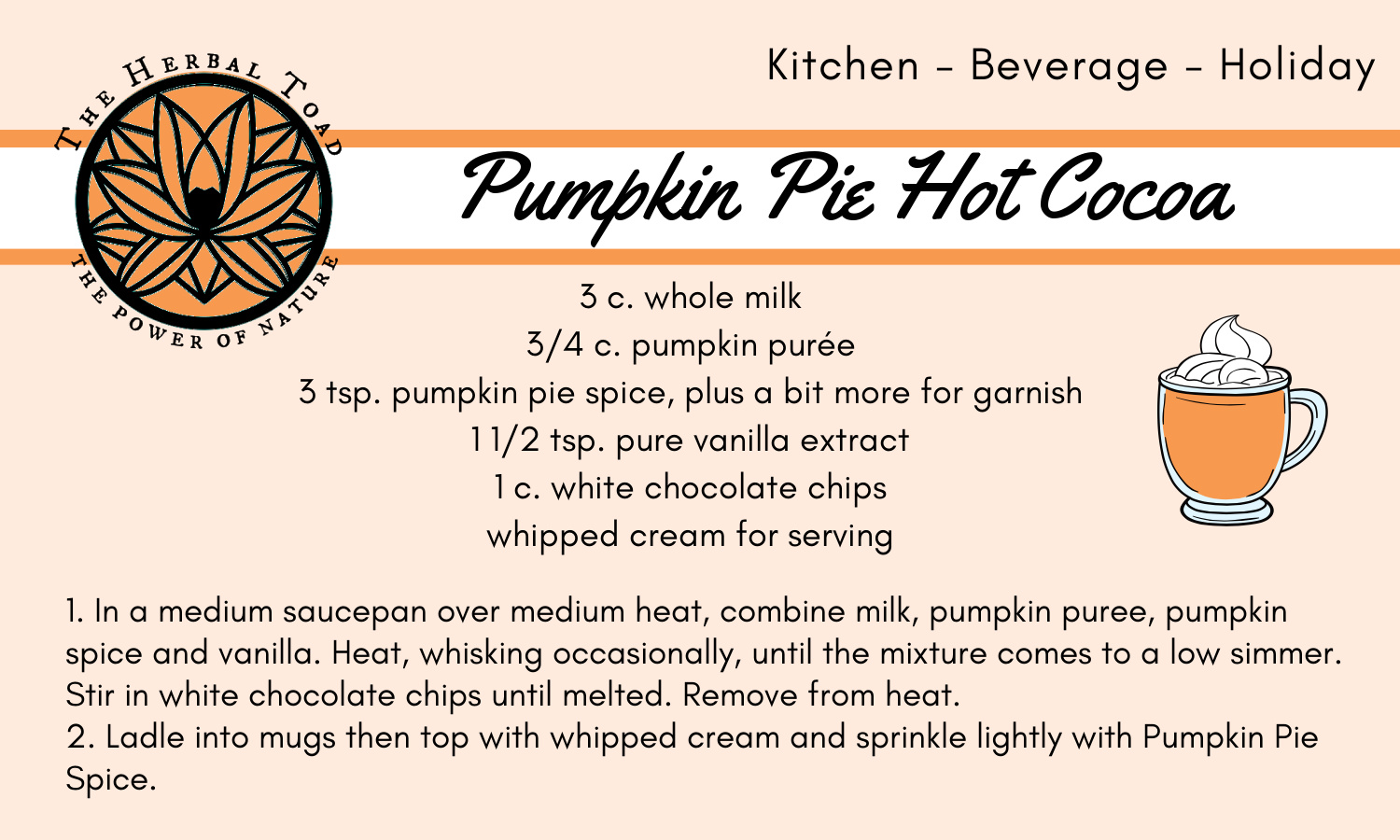 To print recipe card, right click, save, and print.