Recipe: Herb Stuffing
This stuffing is one of our family favorites, and our number one requested recipe by those who have tried it.
1 pound crusty bread cut to bite-size cubes, or store bought dried bread cubes (about 10 cups)
2 medium onions, chopped
4 celery ribs, chopped
1 Tbs Poultry Seasoning Blend
1 stick unsalted butter
1-1/2 cups chicken broth
1/2 cup water
1 egg, beaten
Salt and pepper, to taste
If using fresh bread, toast bread in large baking pan or cookie sheet, turning once, until dry (25-30 minutes). If using dried bread cubes, skip this step.

In a large skillet over moderately low heat, sauté onions and celery in butter. Stir occasionally, until celery is softened (10-15 minutes).
In large bowl, add vegetables, broth, water, egg, Poultry Seasoning, and salt and pepper to taste. Use a fork to lightly toss. Don't over mix.
We don't stuff our turkey. Instead we put the stuffing in a casserole dish and bake at 325°F until hot and golden brown on top. If stuffing a turkey, cool, uncovered, before stuffing the bird.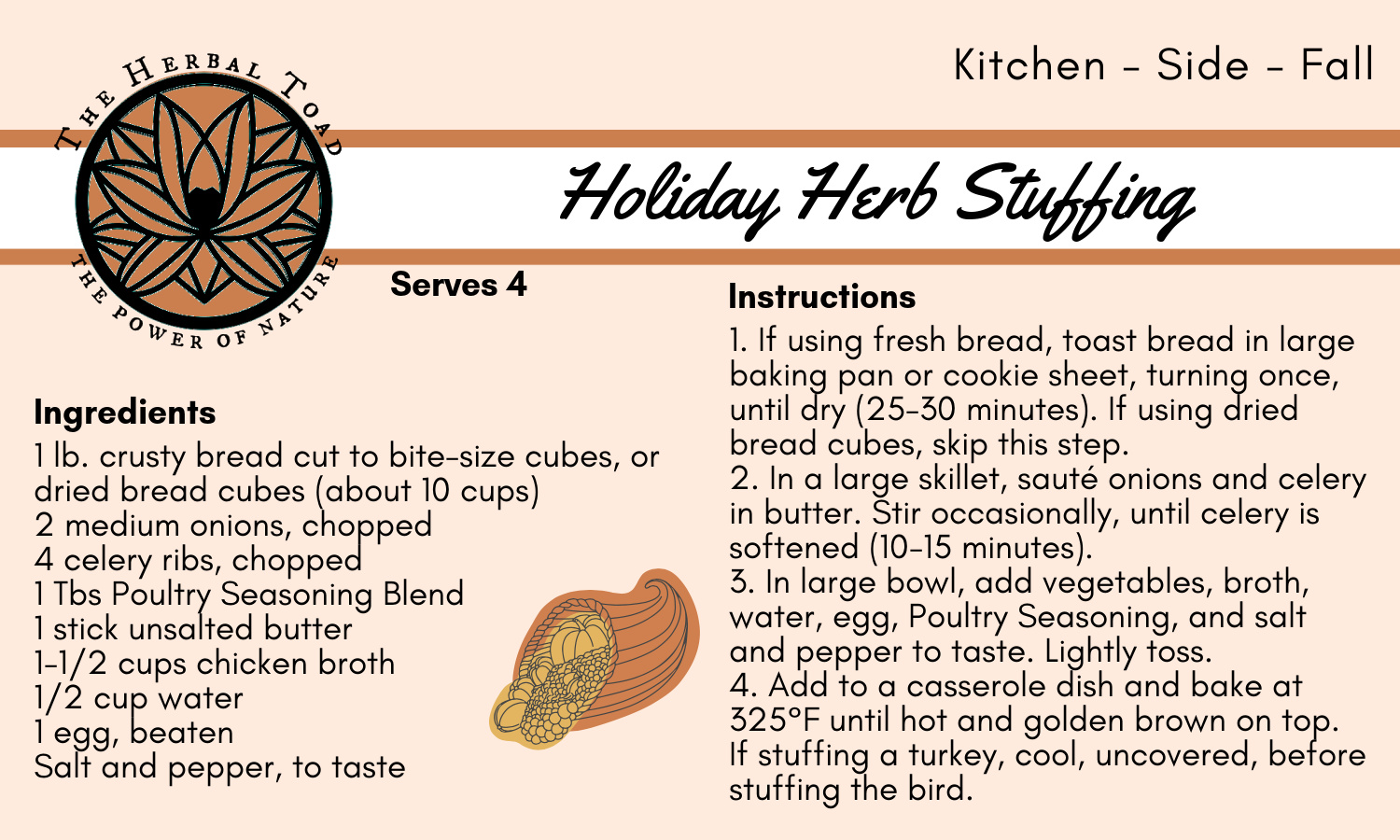 Get the Printable Recipe Cards
May your holiday season be filled with joy, an abundance of love, and good family, friends, and food.