Valentine's Herbal Latte Recipe
My Valentines Herbal Latte Recipe is light and delicious, Whether you drink it hot for a cozy night in, or ice it for the perfect on-the-go drink, it tastes amazing either way. It was originally developed for adults in mind, but it has turned out to be a favorite for everyone, including the children in our family. The recipe is easy to make, so it is a good choice for getting the kids in on experimenting with tea.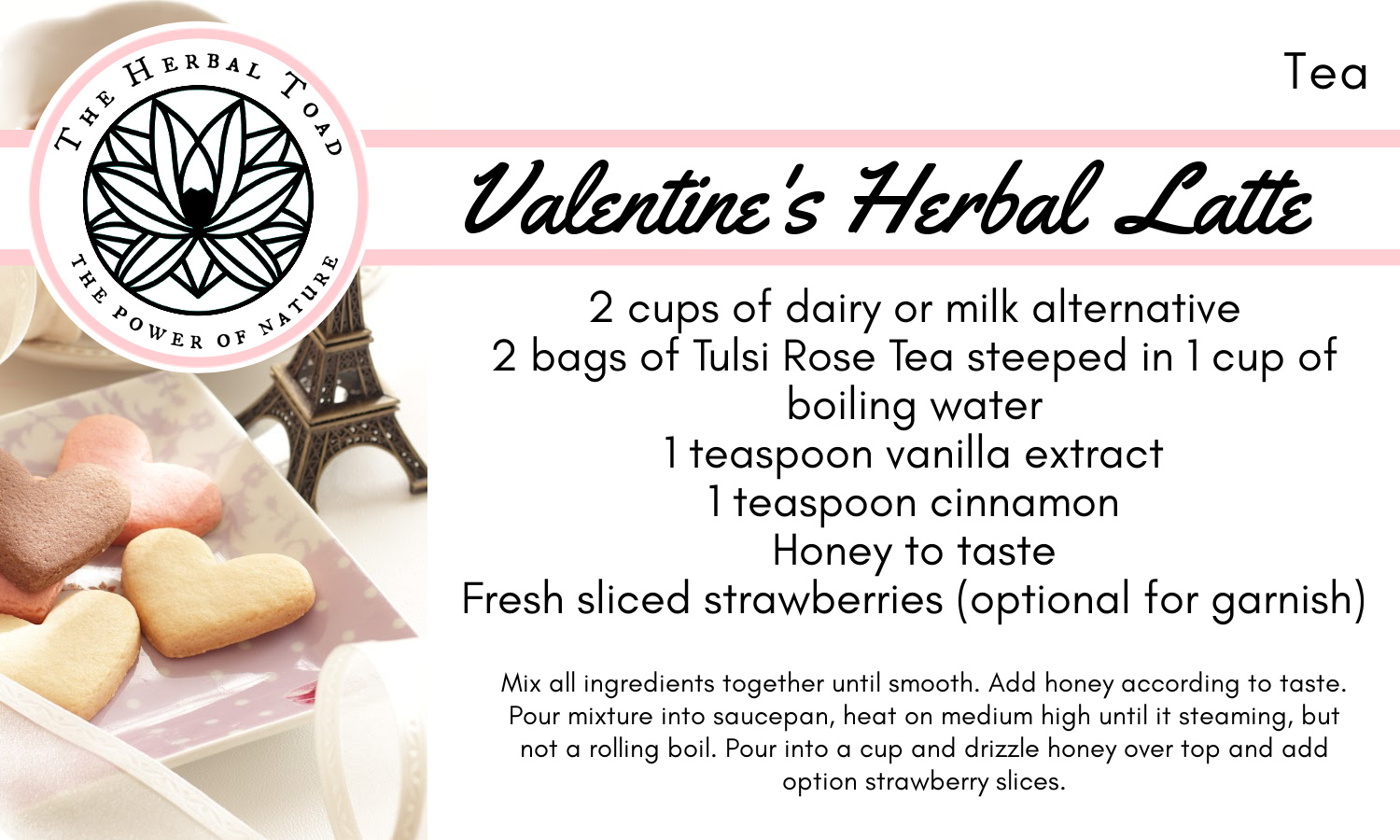 Get The Printable Sheet of Recipe Cards -> HERE
Ingredients
2 cups of dairy or milk alternative
2 bags of Tulsi Rose Tea steeped in 1 cup of boiling water (find the tea here)
1 teaspoon vanilla extract
1 teaspoon cinnamon
Honey to taste
Fresh sliced strawberries (optional for garnish)
Directions
Mix all ingredients together until smooth. Add honey according to taste. Pour mixture into saucepan, heat on medium high until it steaming, but not a rolling boil. Pour into a cup and drizzle honey over top and add optional strawberry slices. Valentine's Herbal Latte can be iced if that is your preference.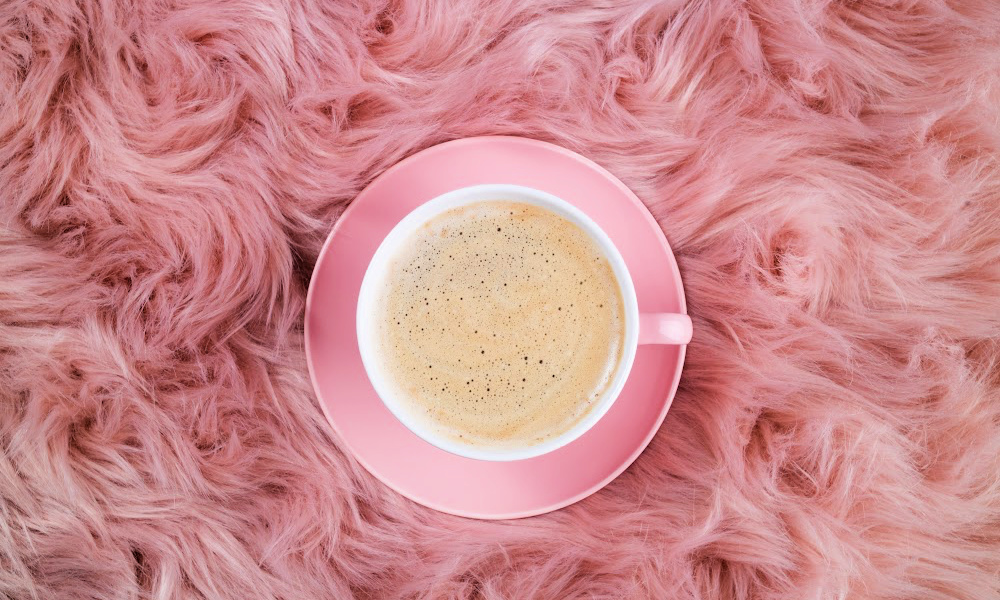 Enjoy!