Grapefruit Essential Oil Benefits and Recipes
Pink grapefruit essential oil is used by many to assist in weight loss, but did you know there is so much more to the properties of grapefruit essential oil than that?
GRAPEFRUIT ESSENTIAL OIL BENEFITS AND USES
Weight Loss
Reduce Fat: One rat study found that the scent of grapefruit essential oil stimulated the breakdown of fat tissue and led to a reduction in food intake. Another study evaluated postmenopausal women and found that abdominal massage with grapefruit essential oil had a significant effect on weight loss, as well as inhibiting the formation of fatty tissue. At the end of the six-week study, results showed not only a decrease in abdominal fat but also a reduction in waist circumference in the group using the essential oils.
Suppress Appetite: For those looking to suppress an overactive appetite, research indicates that grapefruit oil aromatherapy might help. One study found that when exposed to the scent of grapefruit essential oil for 15 minutes 3 times a week, there was a reduction in appetite, food intake, and body weight. Another study showed that the scent of grapefruit essential oil increased activity in the gastric vagal nerve, the nerve that plays a key role in stimulating the digestive system, resulting in lower appetite.
Treat Acne
Grapefruit essential oil helps keep your skin bacteria-free, which promotes the healing process and by preventing and treating skin conditions like acne.
Research concluded that grapefruit essential oil has antibacterial activity against acne. NOTE: This research also found that thyme and cinnamon essential oils were helpful in treating acne.
Memory
Grapefruit oil has stimulating effects on both, the body and the mind. It stimulates the brain by making it active and gives direction to thoughts.
Improves Hair and Scalp Health
Because grapefruit essential oil has antibacterial effects and enhances the susceptibility of normally resistant microorganisms, studies show that grapefruit oil has shown to cleanse your hair and scalp thoroughly when it's added to your shampoo or conditioner. Grapefruit oil can also dramatically reduce oily scalp while adding volume and shine.
Other Uses for Grapefruit Essential Oil:
Acne
Colds
Depression
Fatigue
Hangovers
Headaches
Jet lag
Reduces cellulite
Relieves menstrual cramps
Cleaning and disinfecting surfaces
Cleansing the body
Eliminate odors
Stimulating the immune system
Decreasing fluid retention
Curbing sugar cravings
Mood elevator
Boost energy
HOW TO USE GRAPEFRUIT ESSENTIAL OIL
Aromatically: Diffuse using 1-2 drops per 100ml water. Smell directly from bottle, or by cupping hands over nose.
Topically: Apply one to two drops to desired area.
Internally: Dilute one drop in four fluid ounces of liquid.
Sensitivity: Although pink grapefruit can be applied neat, we recommend diluting to 4% with a carrier oil to minimize any skin sensitivity.
FREE GRAPEFRUIT ESSENTIAL OIL PRINTABLE RECIPE CARDS
Our DIY essential oil recipes are printable and are index card size to add to your herbal recipe box! Right click, save and print.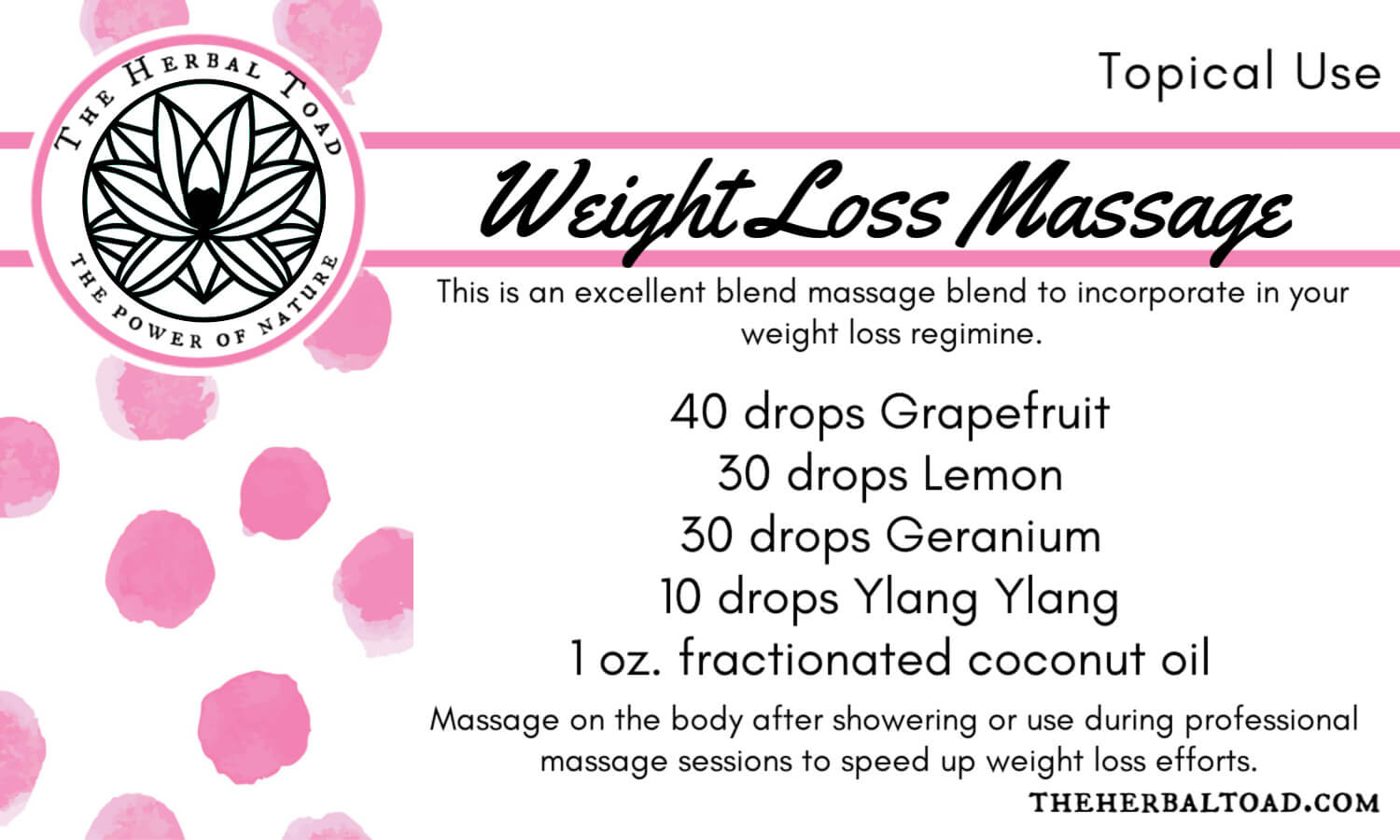 Weight Loss Massage Blend Recipe
40 drops Grapefruit, 30 drops Lemon, 30 drops Geranium, 10 drops Ylang Ylang, 1 oz Fractionated Coconut Oil
Massage on the body after showering or use during professional massage sessions to speed up weight loss efforts.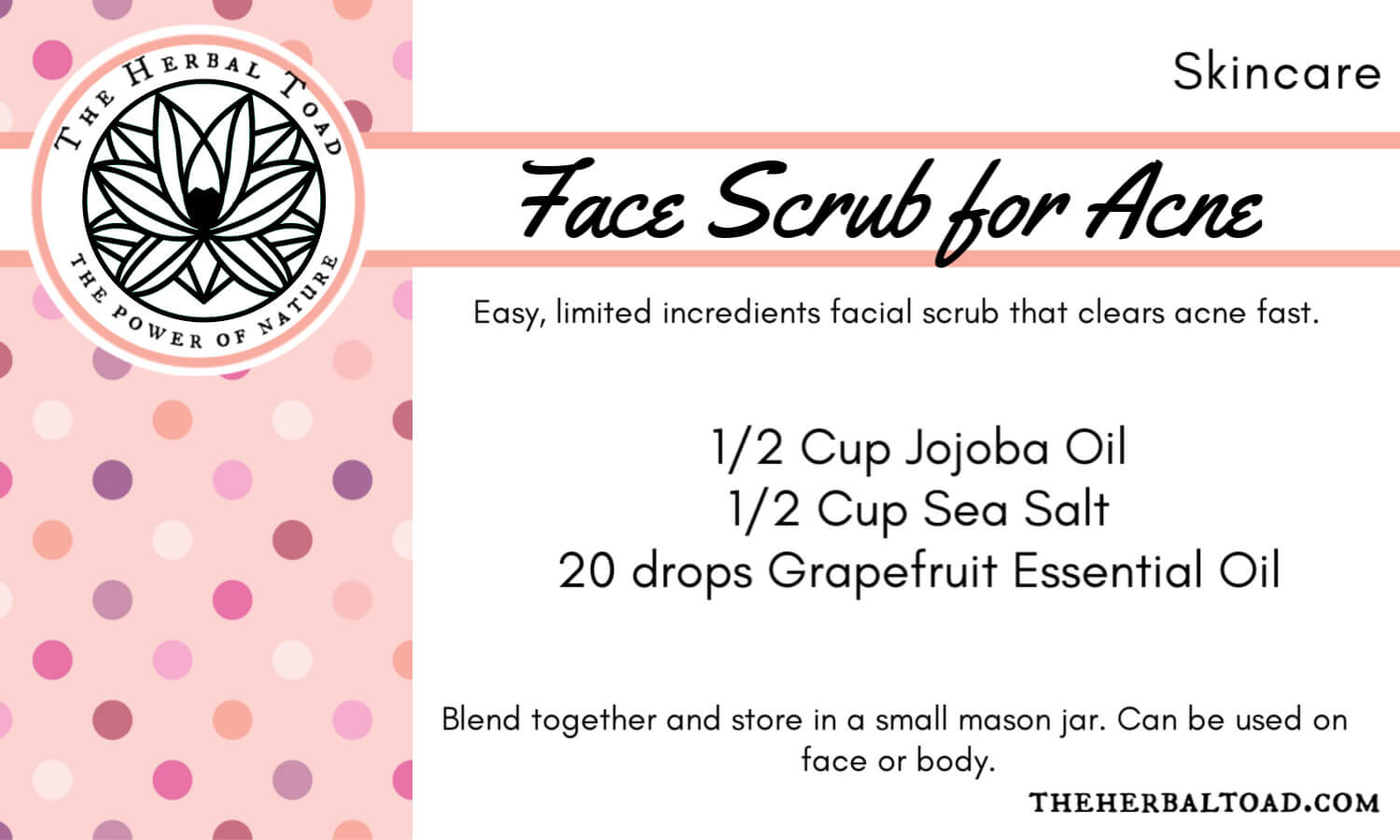 Face Scrub Recipe for Acne with Essential Oils
1/2 Cup Jojoba Oil, 1/2 Cup Sea Salt, 20 drops Grapefruit Essential Oil
Blend together and store in a small mason jar. Can be used on face or body.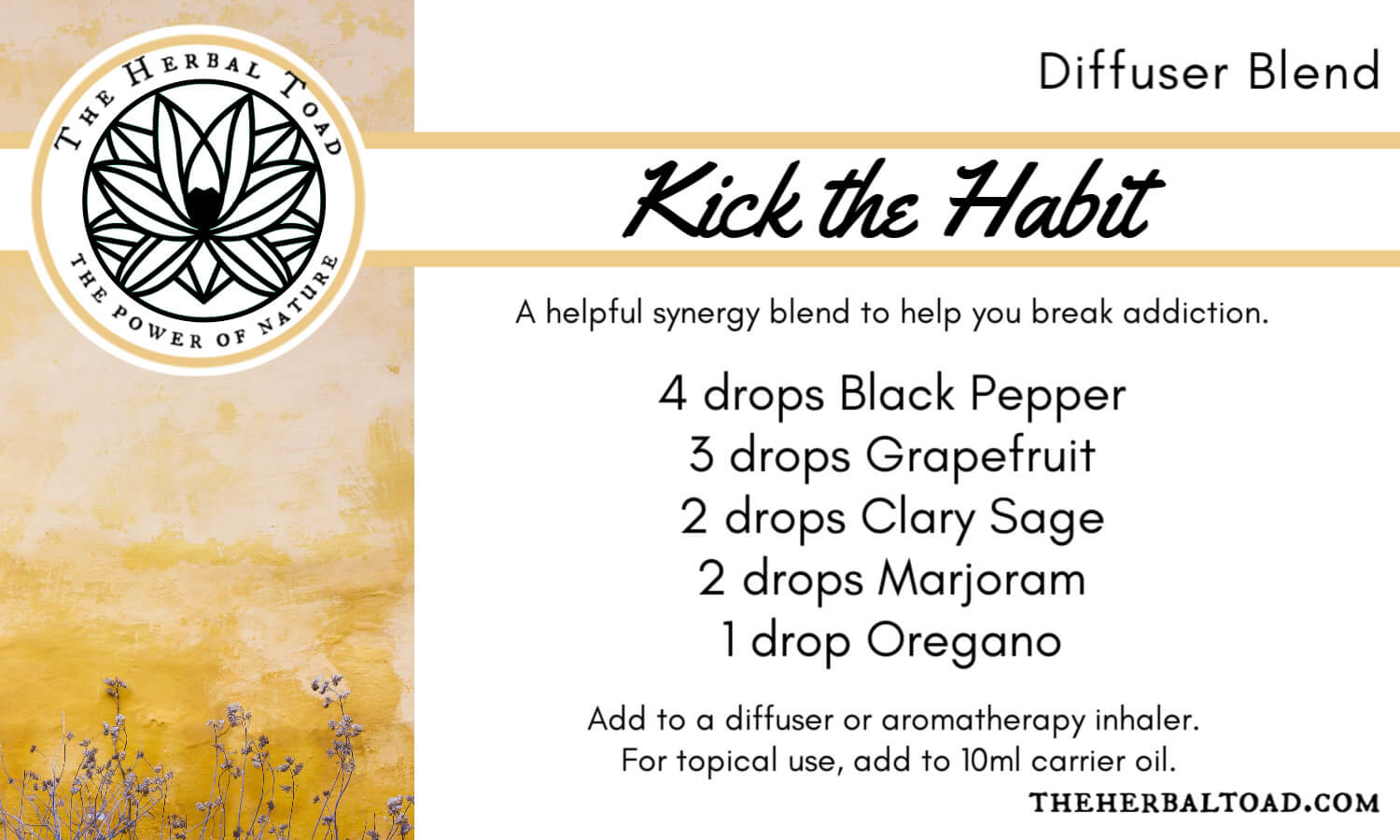 Kick the Habit DIY Essential Oil Diffuser Blend
4 drops Black Pepper Essential Oil, 3 drops Grapefruit Essential Oil, 2 drops Clary Sage Essential Oil, 2 drops Marjoram Essential Oil, 1 drop Oregano Essential Oil
This blend has been shown to help when trying to quit smoking. Add it to a diffuser or aromatherapy inhaler. For topical use, add to 10ml carrier oil.